It has been quite some time since I have been trying to find an intersecting point for two of the things I love – content and design.
And to be honest, it wasn't very long ago that I found that there exists a field of Content Design!
As per Sarah Roberts, who coined the term:
Content design is answering a user's need in the best way for the user to consume it.

It is a way of thinking. It's about using data and evidence to give the audience what they need, at the time they need it and in a way they expect.
This struck a chord home for me. It turned out to be exactly what I wanted to do all along.
As it turns out, Content Designer is about being a content writer, a designer, a UX guy, and a strategic communicator. If you think you are good at all of these, then it makes the journey of becoming a Content Designer all the more easier.
Hence, I went about researching more on the topic. After reading quite a lot on it, and connecting it back to what I have actually been doing professionally over the past few years, I have come up with a recommended list of books to read if you plan to get into content design.
Content Strategy for the Web
by Kristina Halvorson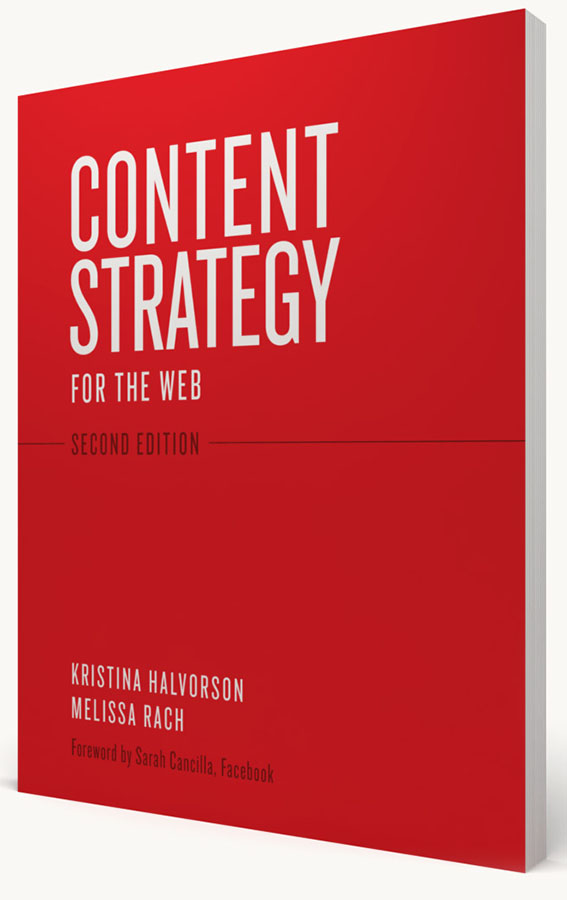 Content Strategy for the Web explains how to create and deliver useful, usable content for your online audiences, when and where they need it most.
It also shares content best practices so you can get your next website redesign right, on time, and on budget.
Goodreads: 3.99 of 2,711 ratings 
---
Conversational Design
by Erika Hall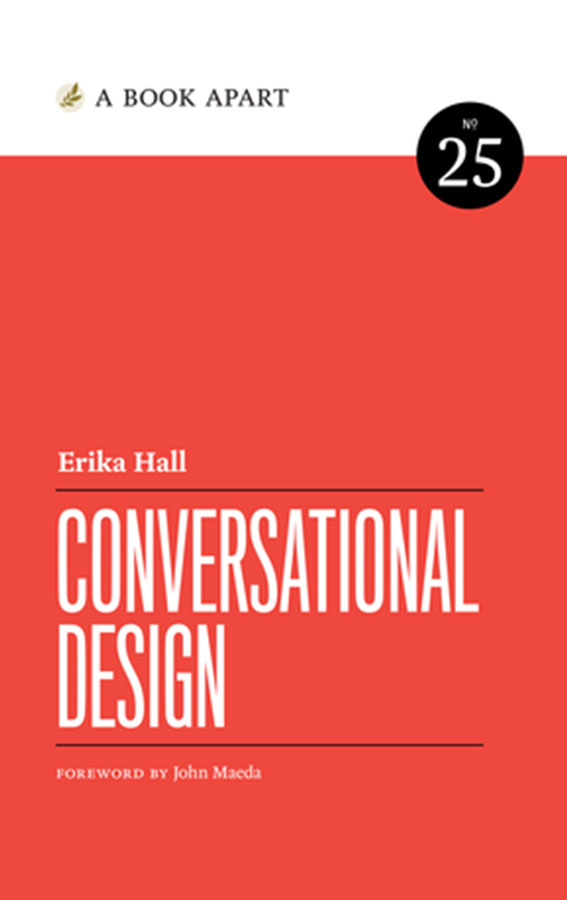 Research and information design expert Erika Hall explains what makes an interaction truly conversational and how to get more comfortable using language in design.
From understanding the human interface, to effectively using the power of personality, to getting it all done, you'll find out how the art of communication can elevate technology.
Goodreads: 4.18 of 174 ratings 
---
Designing Connected Content:
Plan and Model Digital Products for Today and Tomorrow
by Carrie Hane & Mike Atherton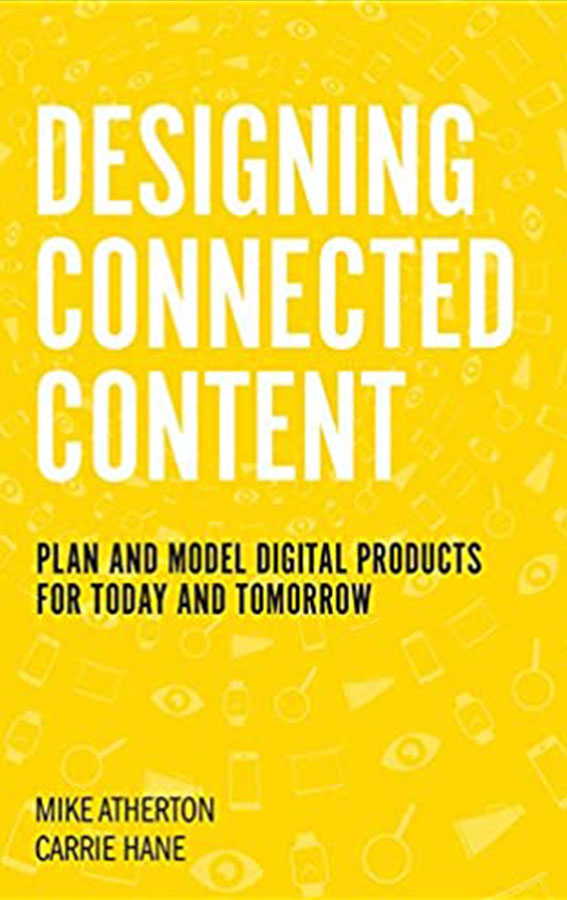 In Designing Connected Content, Mike Atherton and Carrie Hane share an end-to-end process for building a structured content framework.
They show you how to research and model your subject area based on a shared understanding of the important concepts, and how to plan and design interfaces for mobile, desktop, voice, and beyond.
You will learn to reuse and remix your valuable content assets to meet the needs of today and the opportunities of tomorrow.
Goodreads: 4.51 of 43 ratings 
---
Information Architecture: For the Web and Beyond
by Louis Rosenfeld, Peter Morville, Jorge Arango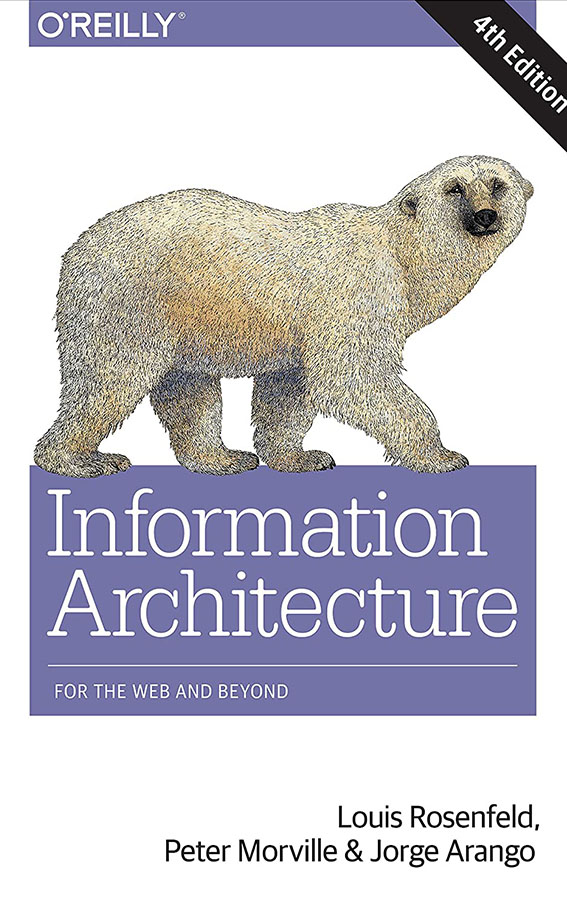 This book provides essential concepts, methods, and techniques for digital design that have withstood the test of time.
UX designers, product managers, developers, and anyone involved in digital design will learn how to create semantic structures that will help people engage with your message.
Goodreads: 3.91 of 3,435 ratings 
---
The Content Strategy Toolkit:
Methods, Guidelines, and Templates for Getting Content Right
by Meghan Casey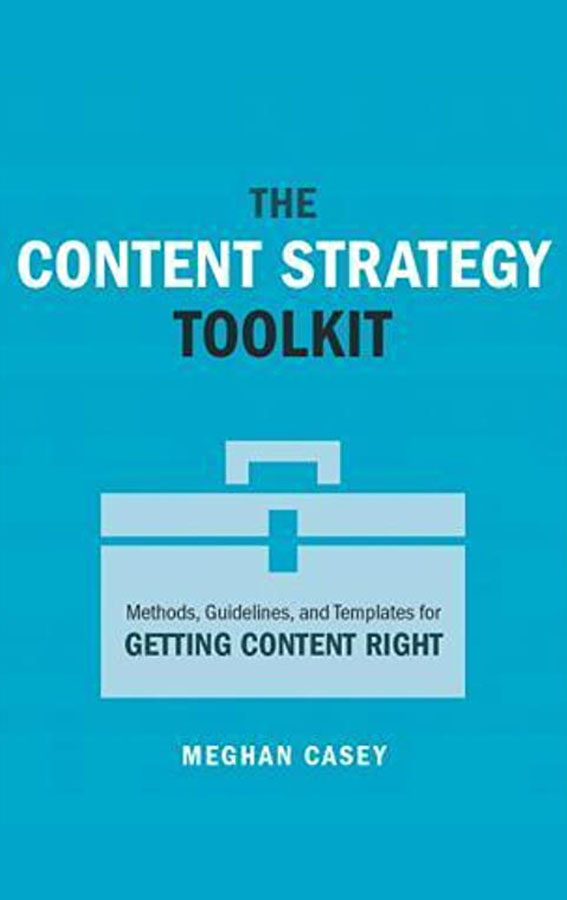 In this essential guide, Meghan Casey outlines a step-by-step approach for doing content strategy, from planning and creating your content to delivering and managing it.
Armed with this book, you can confidently tackle difficult activities like telling your boss or client what's wrong with their content, getting the budget to do content work, and aligning stakeholders on a common vision.
Reading The Content Strategy Toolkit is like having your own personal consulting firm on retainer with a complete array of tools and tips for every challenge you'll face.
Goodreads: 4.12 of 145 ratings 
---
Accessibility for Everyone
by Laura Kalbag
A guide for the accessibility landscape: understand disability and impairment challenges; get a handle on important laws and guidelines; and learn how to plan for, evaluate, and test accessible design.
Tools and techniques like clear copywriting, well-structured IA, meaningful HTML, and thoughtful design to create a solid set of best practices are also mentioned in the book.
Goodreads: 4.17 of 203 ratings 
---
Content Design
by Sarah Richards
The very best one of it all.
Between 2010 and 2014, Sarah Richards and her team at the Government Digital Service invented the discipline of content design by applying new techniques to their work. In this book, Sarah explains what "content design" really means, and tells you how to put those techniques into your organization and your web project.
This book is short, lively and practical. Using real-world examples and imagined examples, it takes the reader through the content design process one step at a time, explaining everything along the way.
If you're new to content design or want to get better at it, this book is what you need to get started.
Goodreads: 4.37 of 256 ratings 
---
So, what do you think of this list?
Is there another book you think should be here?
If yes, please do let us know in the comments and we'll be happy to review it.
Happy reading.
Want to join our small but awesome community? Just drop in your email below and we'll buzz you in.

Cover Photo by 🇸🇮 Janko Ferlič on Unsplash