I have to agree, there are not a lot of books out there specifically for Internal Communication Specialists.
Yes, there are lots that talk about communication in general.
But if you are someone who works in any one of the communications fields – strategic, change, internal, corporate, etc, the following 5 books would definitely be great reads.
So here we go. The top 5 books for Communication Managers, especially those responsible for internal communications –
How to Win Friends and Influence People
by Dale Carnegie
Since its release in 1936, How to Win Friends and Influence People has sold more than 15 million copies. Dale Carnegie's first book is a timeless bestseller, packed with rock-solid advice on how to communicate well (and positively).
While this book, in no way, is specific to communication managers, the reason I have it up top is that it lays strong foundations on communicating with people.
Goodreads: 4.20 of 541,294 ratings 
---
Words That Work: It's Not What You Say, It's What People Hear
by Frank Luntz
Have you ever tried to convince someone of something and had exactly the opposite effect?
The thesis of Dr. Frank Luntz, consultant to presidents, political parties, causes, and corporations, is that we tend to sabotage our communication with complexity, length, lack of dependability, inconsistency, and repetitiveness.
The keywords associated with Luntz' rules are simplicity, brevity, credibility, consistency, novelty, sound, aspiration, visualization, questioning, and context. And these rules hold true even when communicating with your internal team at your organization.
Goodreads: 3.63 of 1677 ratings
---
Crucial Conversations: Tools for Talking When Stakes Are High
by Kerry Patterson, Joseph Grenny, Ron McMillan, Al Switzler
When stakes are high, opinions vary, and emotions run strong, you have three choices:
Avoid a crucial conversation and suffer the consequences
handle the conversation badly and suffer the consequences
or read Crucial Conversations and discover how to communicate best when it matters most.
Crucial Conversations gives you the tools you need to step up to the most difficult and important conversations, say what's on your mind, and achieve the positive resolutions you want. It is a great read to communicate effectively in high-pressure work environments.
Goodreads: 4.03 of 46,860 ratings
---
Internal Communications: A Manual for Practitioners
by Liam Fitzpatrick, Pamela Mounter, Klavs Valskov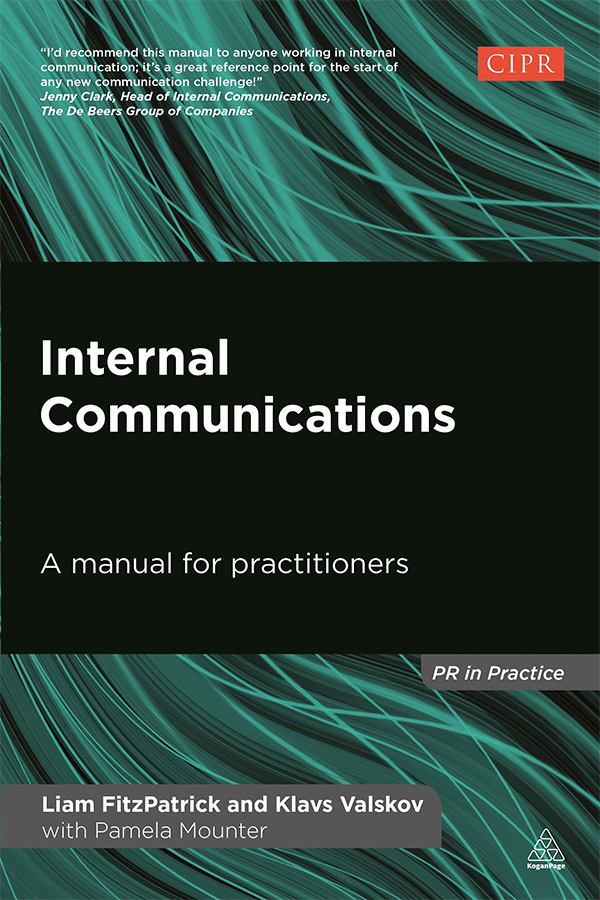 Internal Communications draws on examples of best practices in the private, public and non-profit sectors, with case studies of high profile international organizations.
The book defines and explains internal communications (IC), providing practical, ready to implement guidance on planning and organizing the IC function and IC teams; understanding audiences; deciding and developing messages; channels, outcomes and approaches; line managers and leadership; evaluating and reporting; advising leaders; and change and transitions.
The advice in the book is accompanied by downloadable templates for communications in a variety of special situations — from crises to mergers to business strategies and rebranding.
Goodreads: 4.29 of 28 ratings
---
On Writing: A Memoir of the Craft
by Stephen King 
A personal favourite and probably the only novel-length book I have read twice. The name – Stephen King, says it all.
The book is definitely a memoir of the craft of writing. King writes not just about how to write but the whole emotion and effort of how to be a good writer. Again, this book is in no way specific to Communication Managers. But, it is definitely the book you have to start off with.
While all the other books listed here would explain the what, On Writing explains the why and how.
If you want to be a writer, you must do two things above all others: read a lot and write a lot. There's no way around these two things that I'm aware of, no shortcut.
Goodreads: 4.33 of 208,760 ratings
---
Do you have any book suggestions which you think should definitely be on this list? If yes, would very much appreciate if you could let us know in the comments below.
Want to join our small but awesome community? Just drop in your email below and we'll buzz you in.

Photo by Jaredd Craig on Unsplash