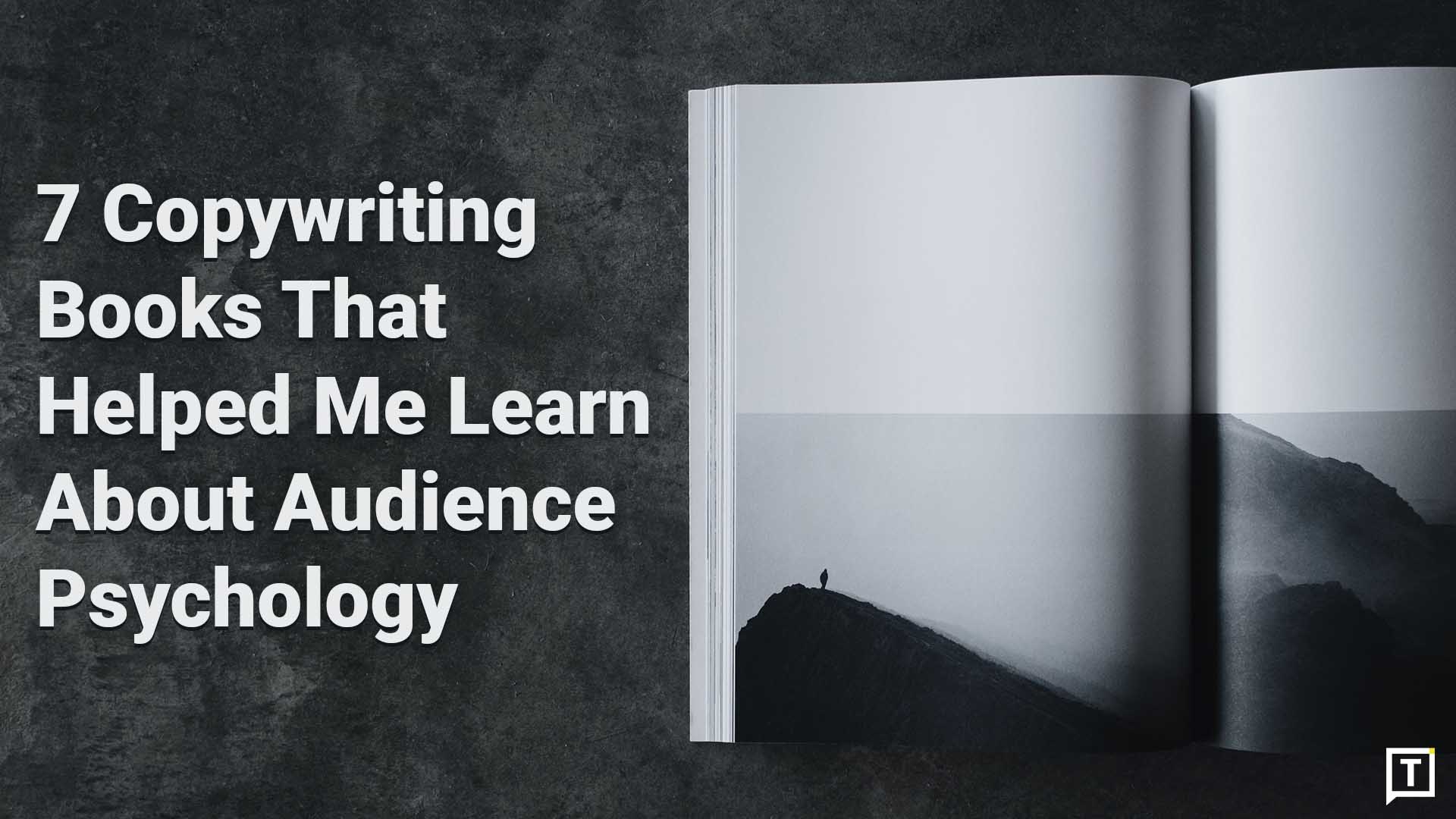 Copywriting is about persuasion. A skill highly desirable in the marketing and design industry. And while there are a lot of copywriting books available, most of them focus on writing skills.
However, in this list, I'll be focusing on copywriting books that helped me learn more about audience psychology.
While only some of these books focus on copywriting as a skill, all of them focus on audience psychology.
While some will directly give you pointers about copywriting from an audience psychology context, others will give you pieces of information that you will have to pull together yourself.
Either way, each one of them is a worthwhile read.
The examples in these books will give you reasons around why we personally prefer some brands over others.
Why do some taglines make us resonate with the brand?
And, how can a few simple words make us spend our dollars on something we might actually not even need?
Here are the 7 copywriting books that helped me learn about audience psychology:
1.
Scientific Advertising
by Claude Hopkins 
This is my second favourite copywriting book ever.
Scientific Advertising is an important work on advertising from the early 20th century. It is still used today by those learning the basics and more advanced parts of the advertising field.
Claude C. Hopkins is well known as the father of modern advertising techniques, and this book has been widely used by students of advertising and marketing.
This book covers many important aspects of advertising – how advertising laws are established, mail order advertising, headlines, psychology, strategy, budgeting, etc.
Goodreads: 4.12 from 2067 ratings
---
2.
Thinking Fast & Slow
by Daniel Kahneman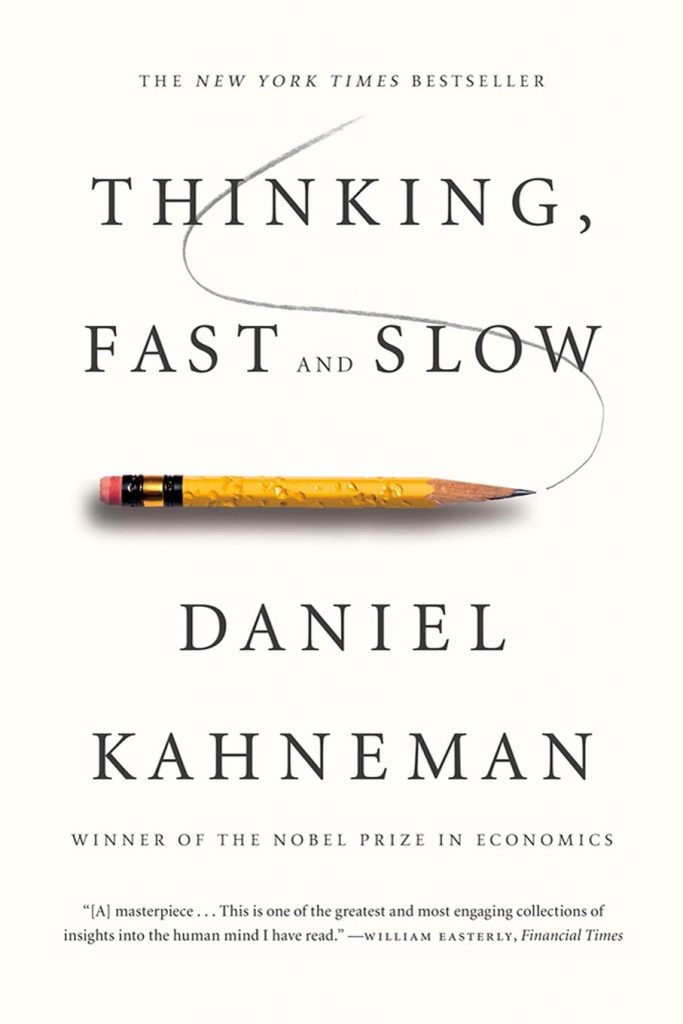 Kahneman takes us on a groundbreaking tour of the mind and explains the two systems that drive the way we think.
System 1 is fast, intuitive, and emotional. System 2 is slower, more deliberative, and more logical.
He exposes the extraordinary capabilities—and also the faults and biases—of fast thinking. Kahneman also reveals where we can and cannot trust our intuitions and how we can tap into the benefits of slow thinking.
He offers practical and enlightening insights into how choices are made in both our business and our personal lives—and how we can use different techniques to guard against the mental glitches that often get us into trouble.
Goodreads: 4.16 from 299,984 ratings
---
3.
Made to stick
by Chip Heath & Dan Heath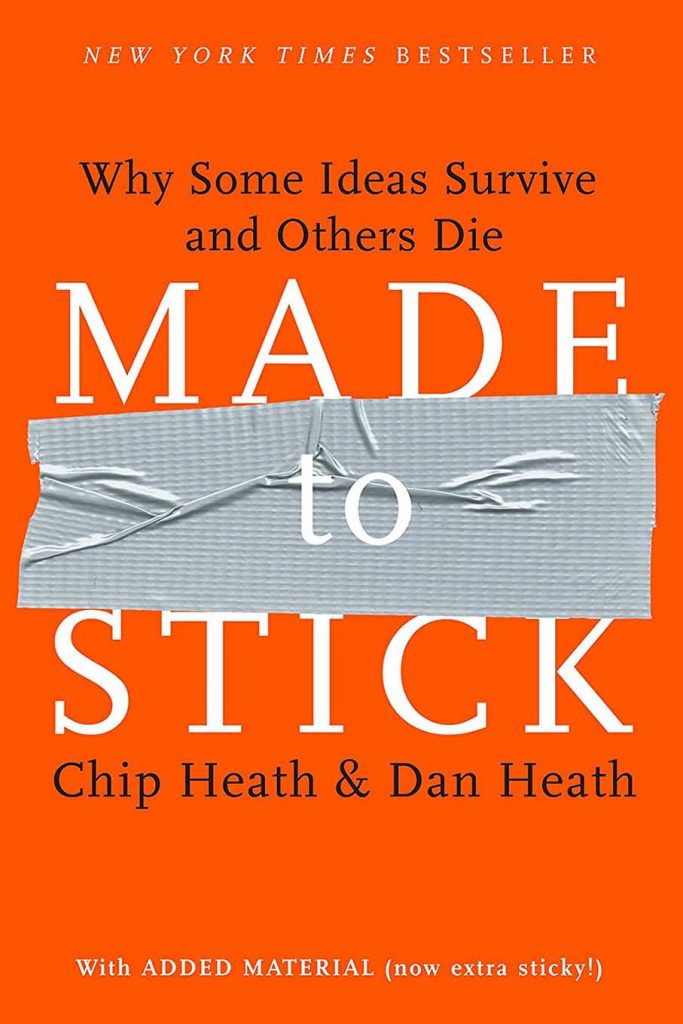 Chip and Dan Heath reveal the anatomy of ideas that stick and explain ways to make ideas stickier. Such as applying the human scale principle, using the Velcro Theory of Memory, and creating curiosity gaps.
It's a fast-paced tour of success stories (and failures): the Nobel Prize-winning scientist who drank a glass of bacteria to prove a point about stomach ulcers; the charities who make use of the Mother Teresa Effect; the elementary-school teacher whose simulation actually prevented racial prejudice.
Provocative, eye-opening, and often surprisingly funny, Made to Stick shows us the vital principles of winning ideas – and tells us how we can apply these rules to making our own messages stick.
Goodreads: 3.96 from 73,143 ratings
---
4.
Cashvertising
by Drew Eric Whitman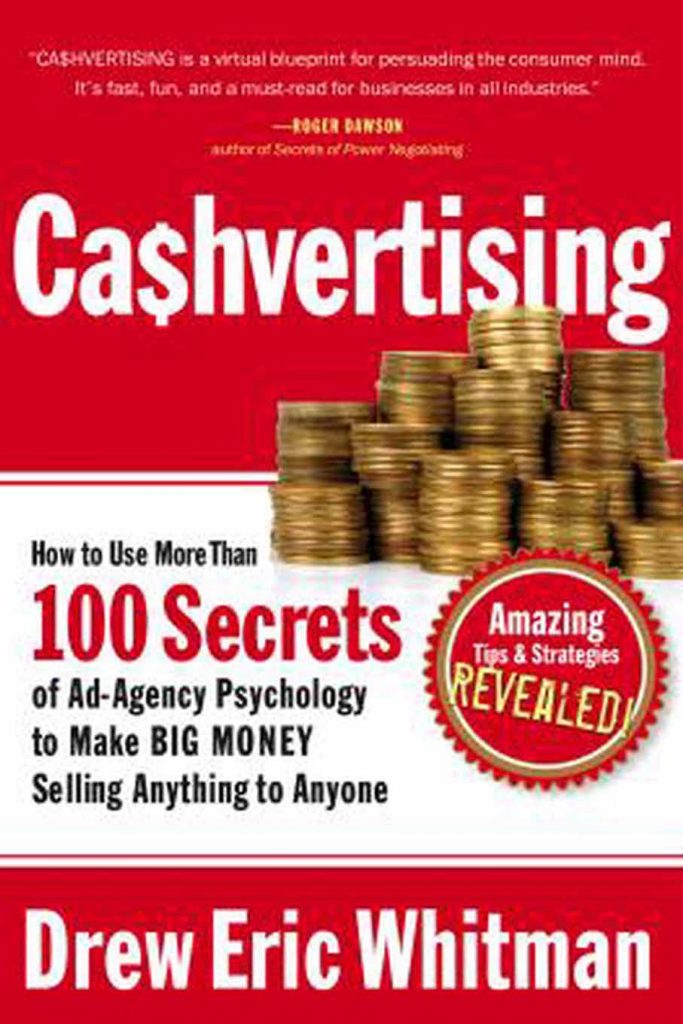 Selling is a basic human interaction.
Yet, most professionals in advertising and related fields understand very little about what actually drives people to buy. In this book, Drew Whitman lifts the shroud of mystery surrounding consumer behavior by explaining some fundamental psychological principles.
Goodreads: 4.39 from 1492 ratings
---
5.
Wired for Story
by Lisa Cron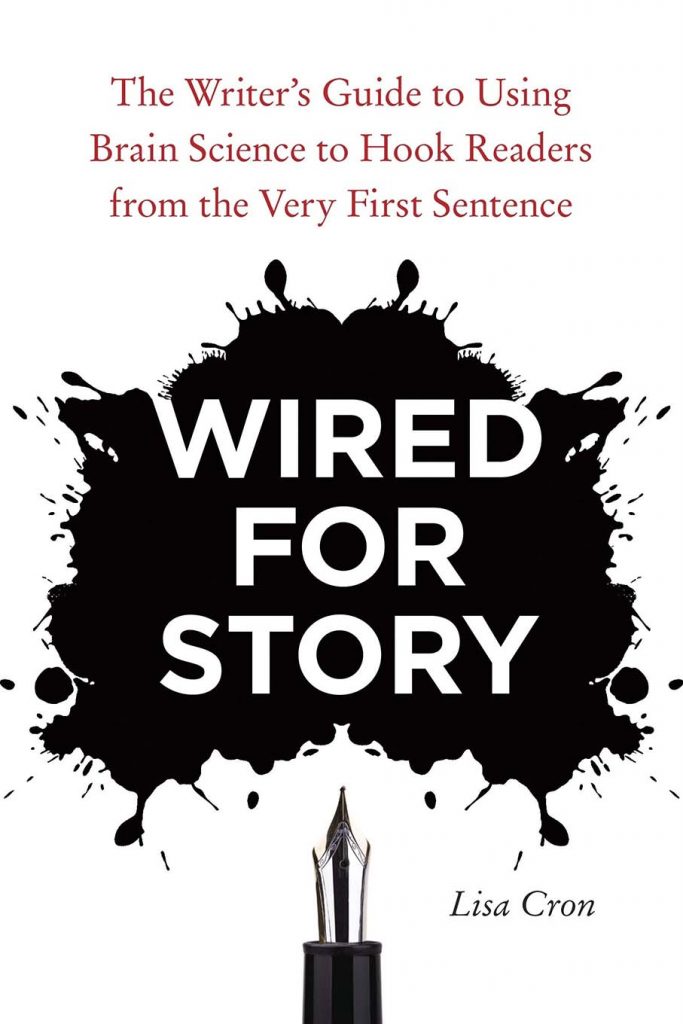 My personal favourite in this list.
Imagine knowing what the brain craves from every tale it encounters. What fuels the success of any great story, and what keeps readers transfixed. Wired for Story reveals these cognitive secrets.
Backed by recent breakthroughs in neuroscience as well as examples from novels, screenplays, and short stories, Wired for Story offers a revolutionary look at story as the brain experiences it.
Each chapter zeroes in on an aspect of the brain, its corresponding revelation about story, and the way to apply it to your storytelling right now.
Goodreads: 4.21 from 3581 ratings
---
6.
The Power of Moments
by Chip Heath & Dan Heath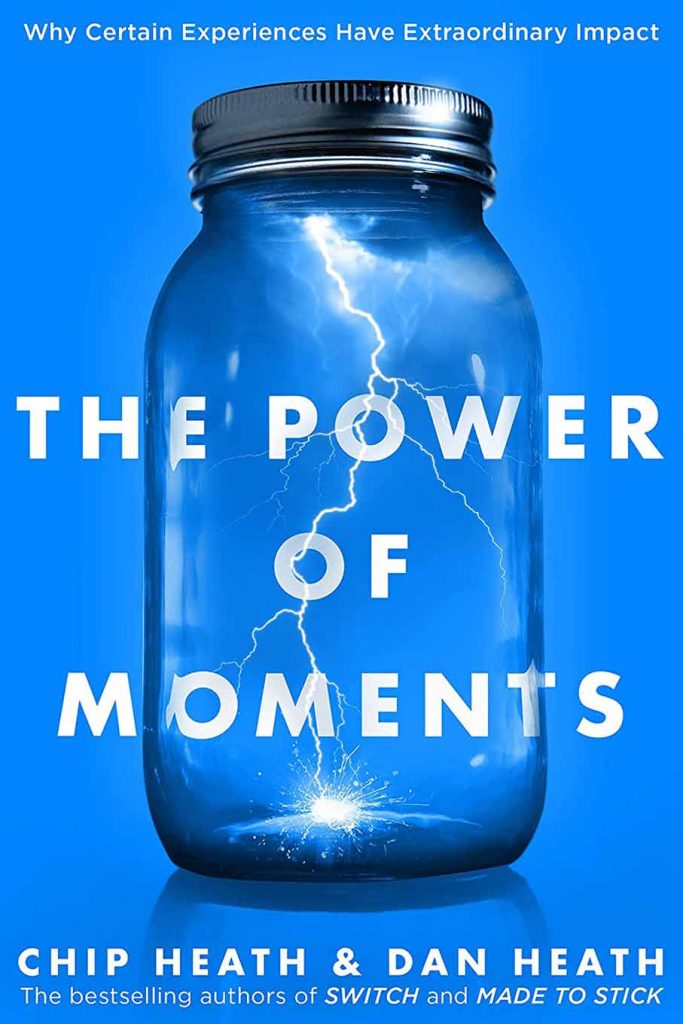 This book delves into some fascinating mysteries of experience. Why we tend to remember the best or worst moment of an experience, as well as the last moment, and forget the rest.
Why we feel most comfortable when things are certain, but we feel most alive when they're not. And why our most cherished memories are clustered into a brief period during our youth.
Readers discover how brief experiences can change lives, such as the experiment in which two strangers meet in a room, and forty-five minutes later, they leave as best friends.
Goodreads: 4.22 from 9648 ratings
---
7.
Influence: The Psychology of Persuasion
by Robert Cialdini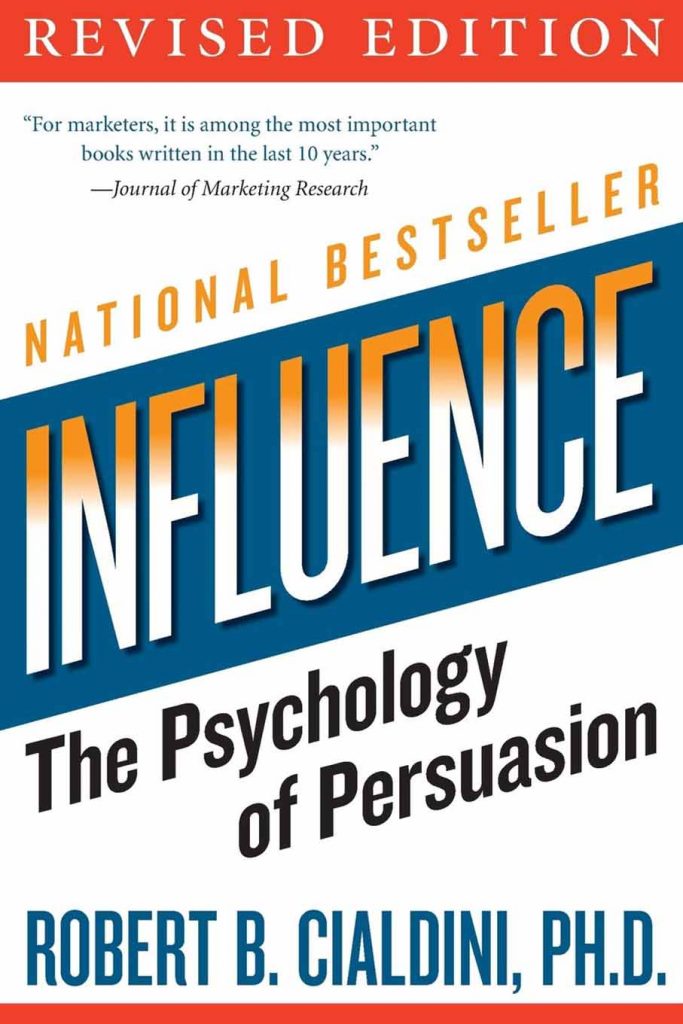 Influence, the classic book on persuasion, explains the psychology of why people say "yes"—and how to apply these understandings.
You'll learn the six universal principles, how to use them to become a skilled persuader—and how to defend yourself against them.
Goodreads: 4.19 from 98,597 ratings
– – – – – – – – – – – – – – – – – –
Do you think this list covers it all? Or do you have any other recommendations for me?
If you are looking for more books on similar topics, my list of top 5 books for communication managers might also interest you.
---
Want to join my small but awesome community? Just drop in your email below and I'll buzz you in.

Photo by Rhema Kallianpur on Unsplash